Helping ASEAN's Youths Navigate through Cross-Border Job Markets
English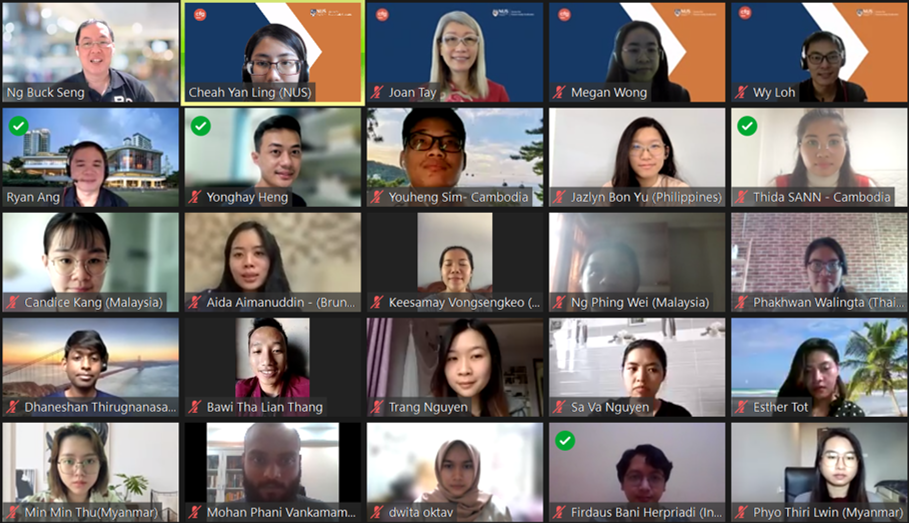 The Support to Higher Education in the ASEAN Region (SHARE) Programme, the EU's flagship higher education programme with ASEAN, held a virtual workshop on 20 and 27 November 2021 on Professional Development and Employability that aims to empower youth to navigate cross-border job markets in ASEAN. The workshop was held in conjunction with the broader SHARE 13th Policy Dialogue held between 23 and 25 November 2021.
50 SHARE Programme alumni and university students from 10 ASEAN countries ranging from fresh graduates to young professionals participated in the workshop. Facilitated by expert trainers, they provided capacity building on the skills that are currently in demand within the ASEAN workforce, to equip youth to competitive advantage to seize cross-border career opportunities.
"Through this workshop, the participants will be able to learn the strategies to meet the demand of the current working world, and therefore boost their employability. The workshop also allows participants to meet peers from different countries in the region, providing them the opportunity to understand ASEAN's cultural diversity," stated Hugh Moffatt, SHARE Senior Responsible Owner and British Council Indonesia's Country Director.
The two-day workshop focused on youth capacity building through interactive participation, and touched on three main topics: (1) ASEAN awareness and identity building, (2) current workforce trend and demand, and (3) young professional adaptability. The National University of Singapore (NUS) is a content partner for the workshop.
"The workshop aims to familiarise participants with the current trends and demands of the ASEAN job markets and prepare them to thrive in a rapidly changing workplace. More importantly, the workshop encouraged participants to build an international profile and inclusive network with youths across the regions." said Ms Joan Tay, Programme Director of the workshop, and Director of the Centre for Future-ready Graduates at NUS.
One of the key purposes of ASEAN is to develop human resources through cooperation in education and the empowerment of the people of ASEAN. The SHARE Programme provides opportunities for youth to develop their academic, soft and cultural skills, and has awarded 500 scholarships to ASEAN students since it started in 2016.
"This workshop has been beneficial, because it provided updates on current trends in the job market, so we can better prepare for our employment. The knowledge learned from the workshop will help us to advance our skills after being hired with the aim of reaching better positions," said Youheng Sim, a participant of the workshop from Cambodia, and a SHARE Programme Batch 3 Alumni.