SHARE at the EU Delegation to Singapore's Study in Europe Virtual Fair 2021
English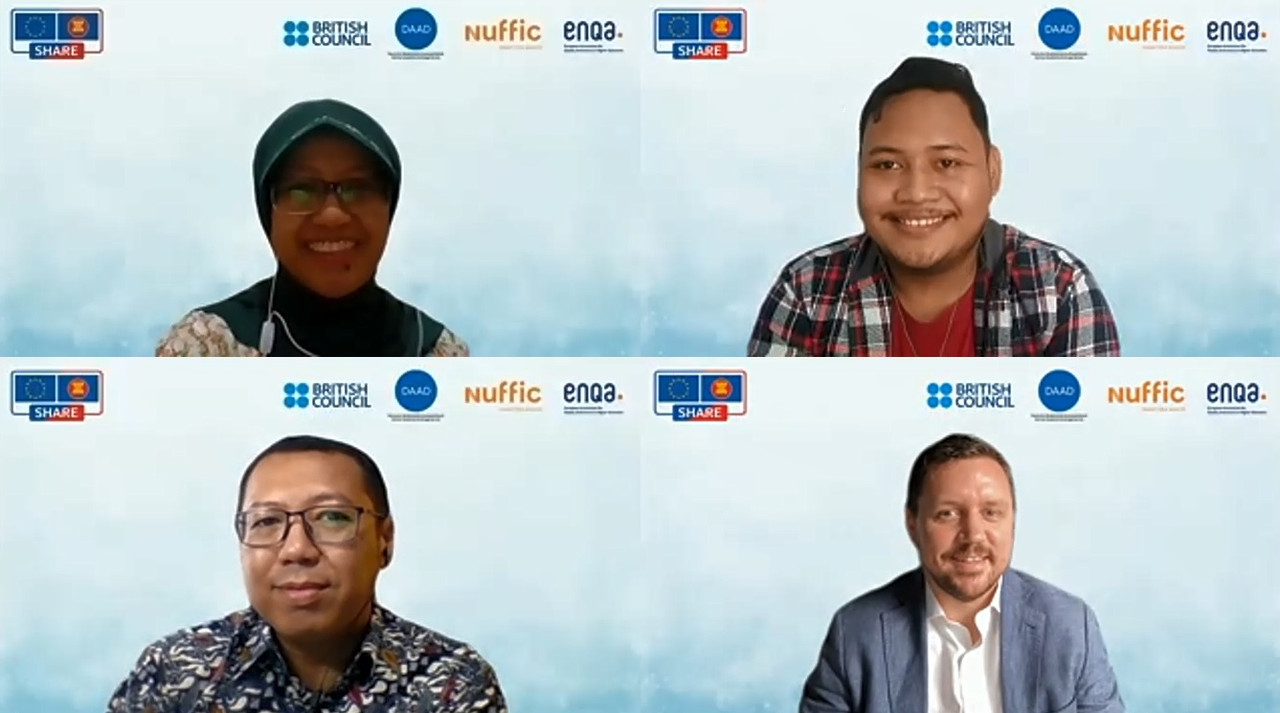 The SHARE Programme participated in the EU Delegation to Singapore's Study in Europe Virtual Fair last Saturday morning 25th September. On this occassion, SHARE took the opportunity to introduce its work with ASEAN partners and upcoming intra-ASEAN student exchange scholarships for ASEAN students.

The Singapore Study in Europe Fair has been held for fifteen years in a row to connect international students to universities, research, and scholarship opportunities offered across Europe.

Through her introductory video, EU Ambassador for Singapore, Iwona Piorko said that Study in Europe offers the best opportunity for ASEAN students to learn about European universities. She further emphasised that ASEAN is an extremely important region for EU. And thus, as a programme funded by the EU, SHARE serves an important role to share the experience among the students from the region.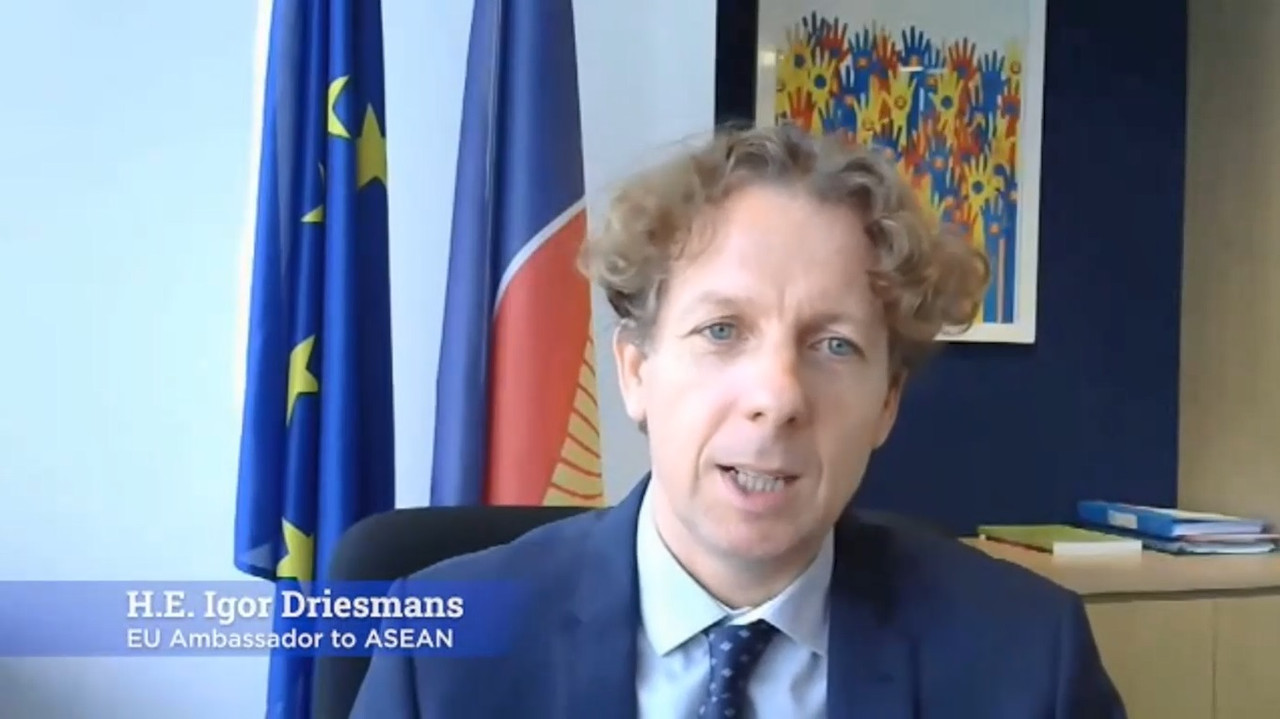 In his welcoming remarks, EU Ambassador for ASEAN, H.E. Igor Driesmans mentioned that "Higher education and students have always been an important part of our relationship with ASEAN. We would like to ensure that youth and women are included, empowered, so that no one is left behind." He went on to say that through the SHARE Programme, the EU can contribute to the establishment of ASEAN branded scholarship scheme by sharing EU's experience in supporting internal student mobility as shown from the success of Erasmus+.

SHARE Team Leader, Mr. Darren McDermott and the SHARE Scholarship Programme Manager, Mr. Arief Maulana presented SHARE's ongoing work with ASEAN partners and upcoming virtual exchange scholarship opportunities. A SHARE Scholarship alumnus from Diponegoro University who studied at Royal University of Phnom Penh, Cambodia, Alex Haekal Abdurrahman, also joined to share his experience of living and studying abroad. This year's Study in Europe Singapore Fair was viewed by over 15,000 attendees from across the ASEAN region and beyond.